Sculptures
Your master craftsman ironworker in Laon seeks above all to materialize his dreams. In his workshop in Coucy les Eppes in Aisne (02), in front of his 19th century forge, he rubs shoulders with the essential elements for your sculpture creations (water, air, fire and iron).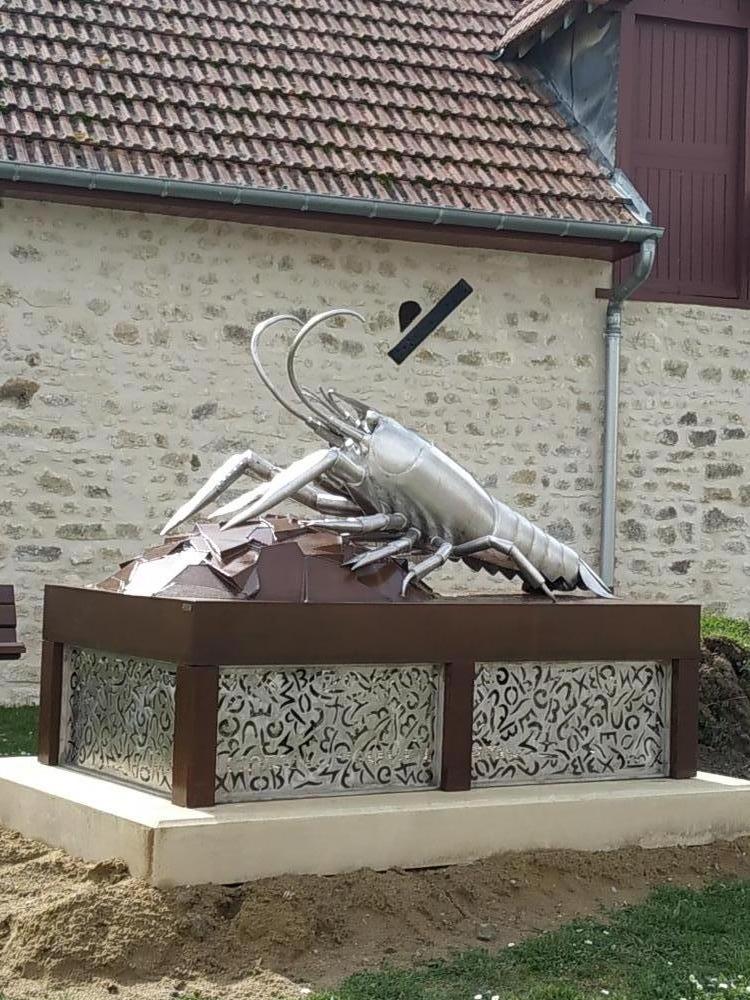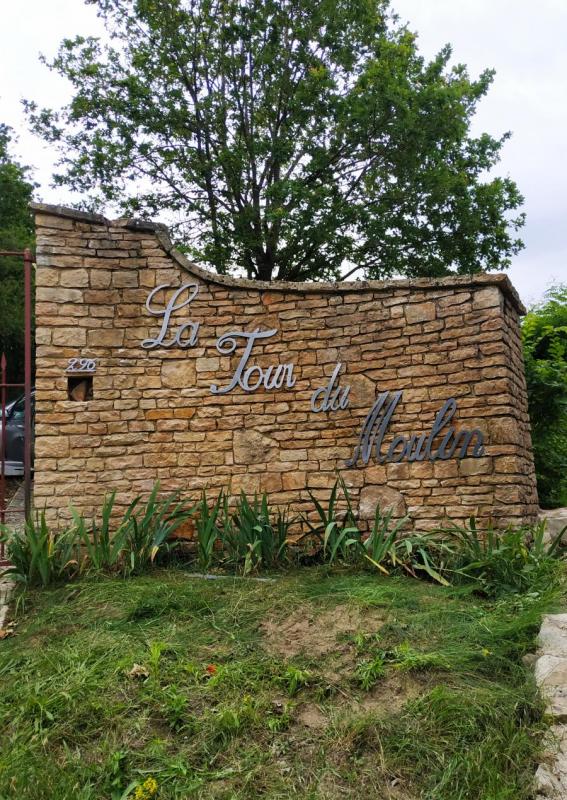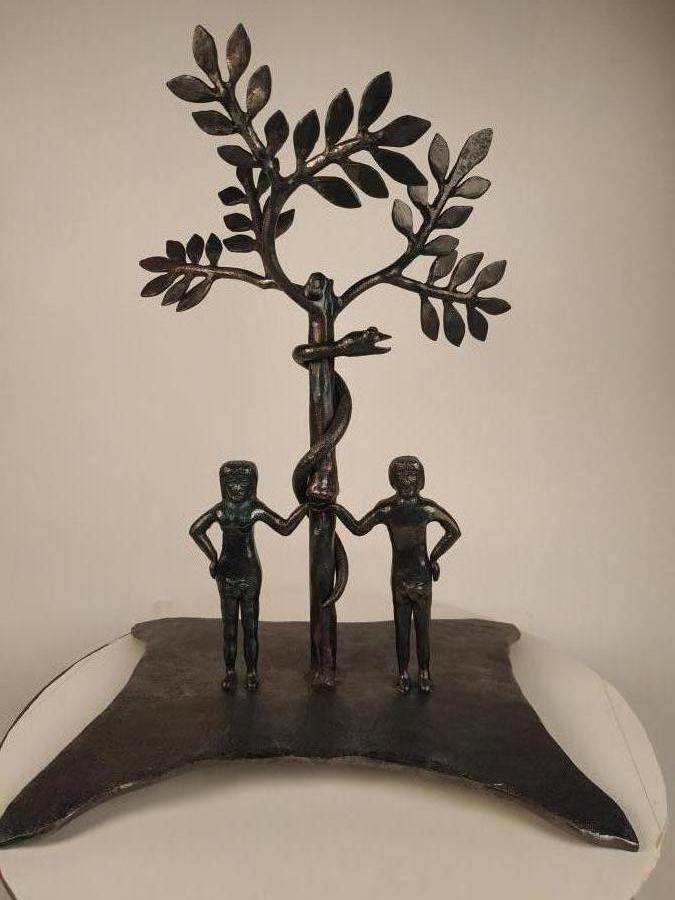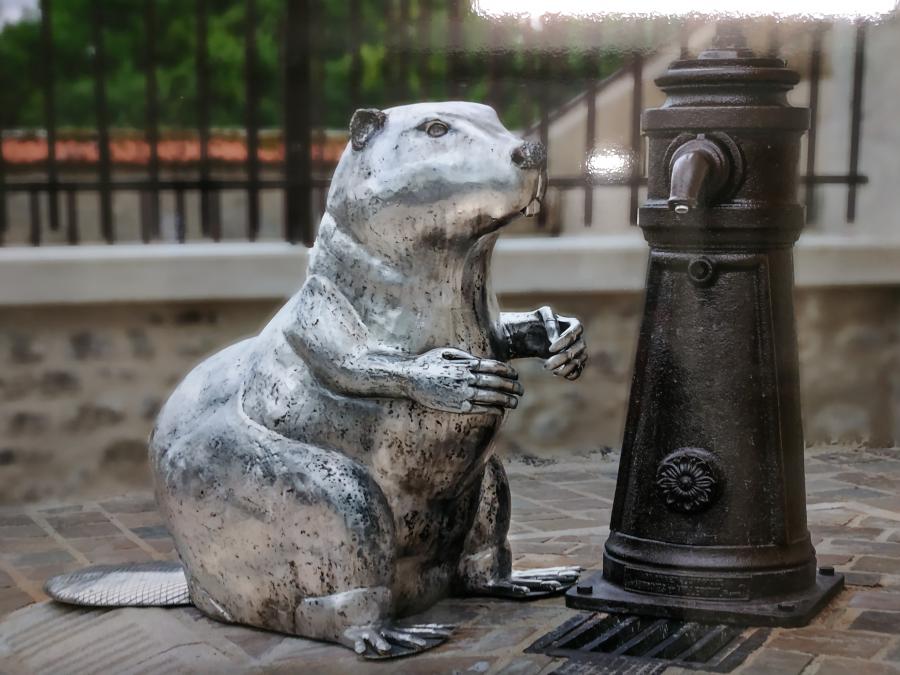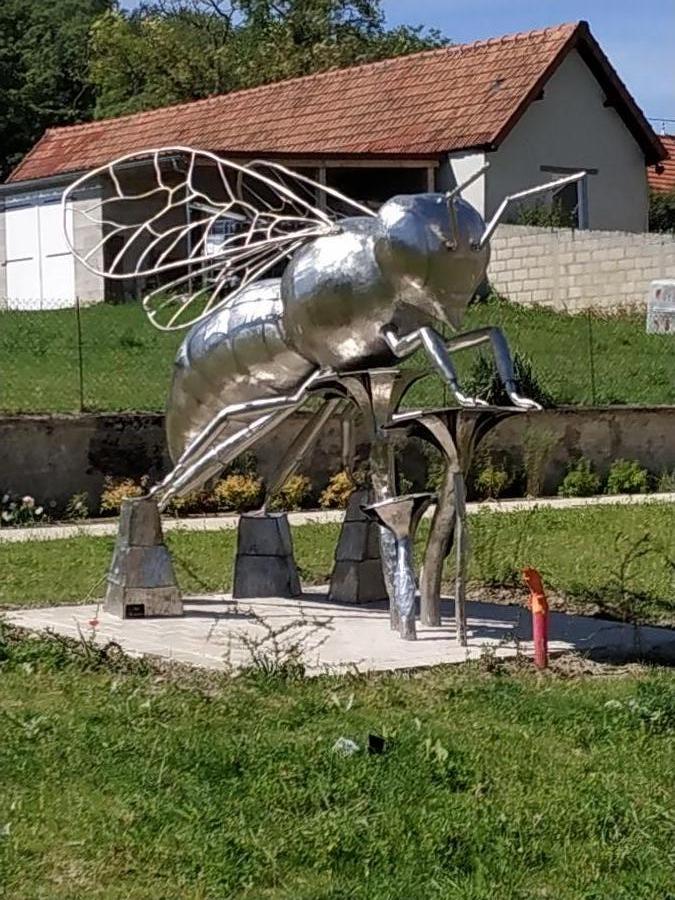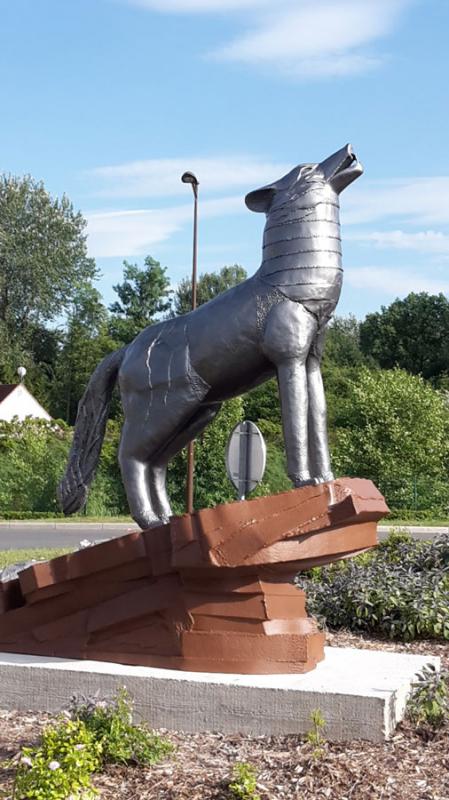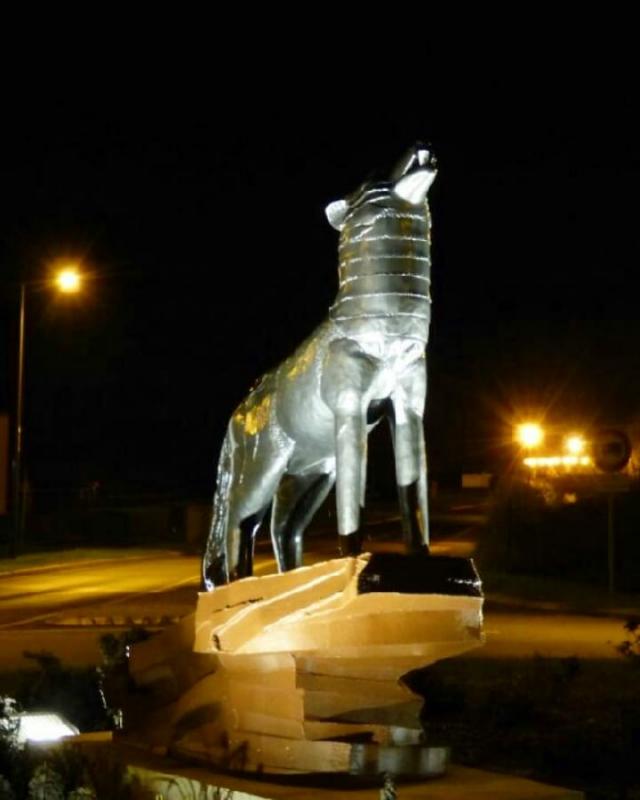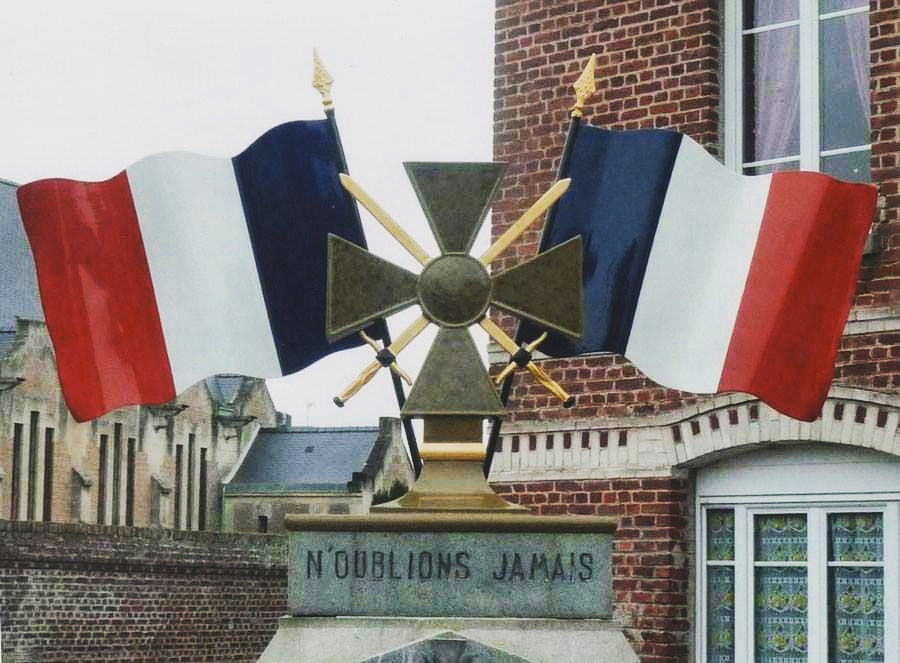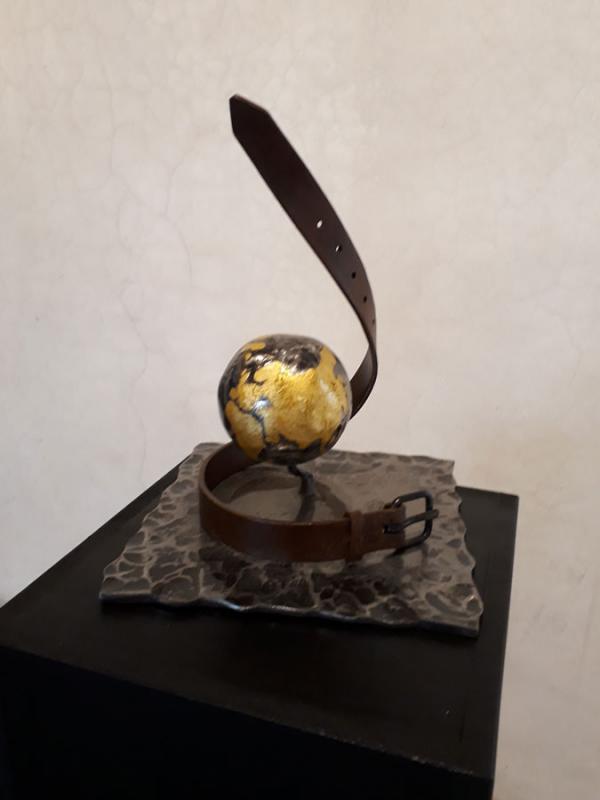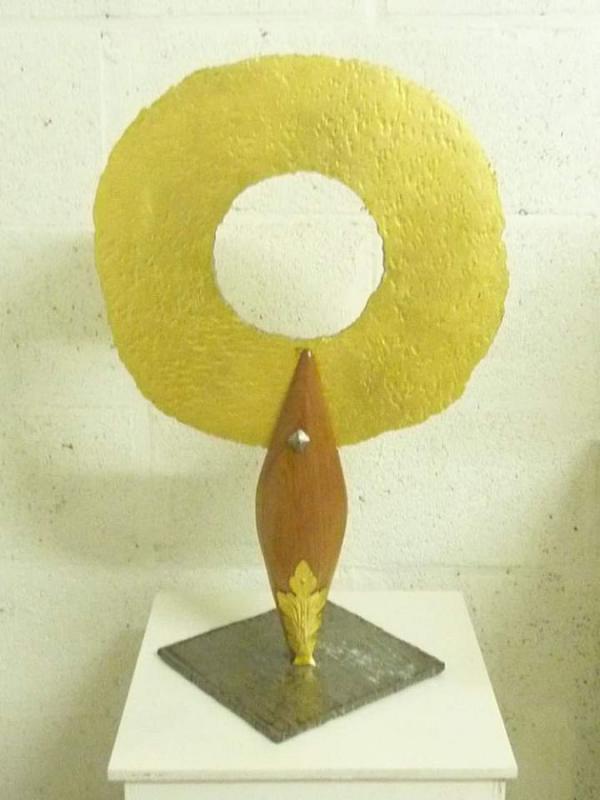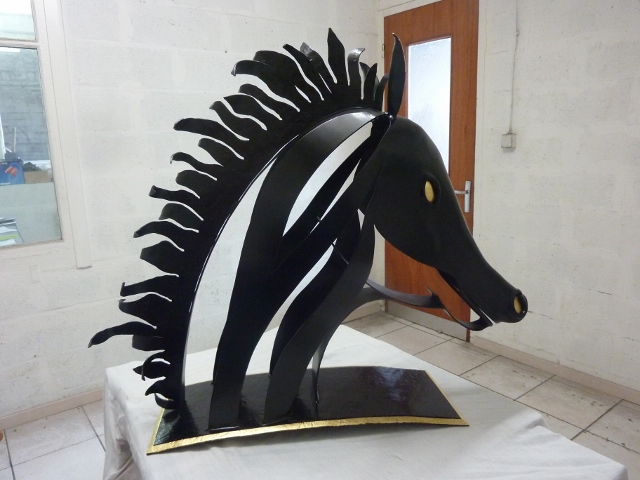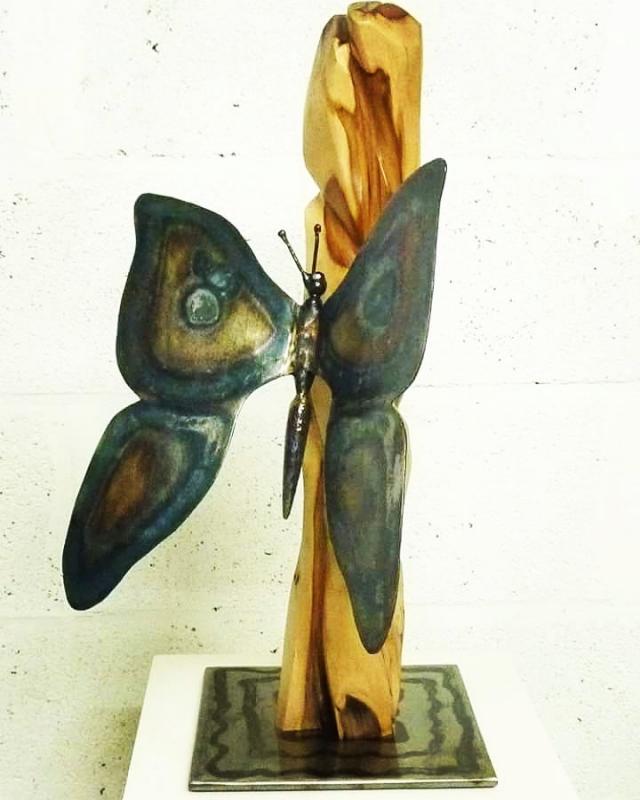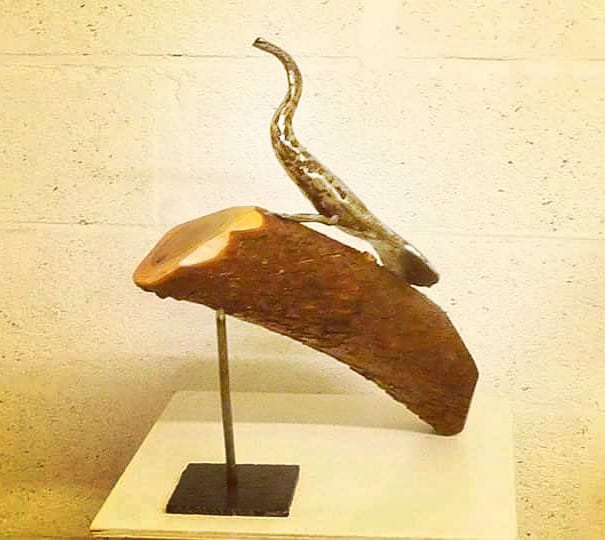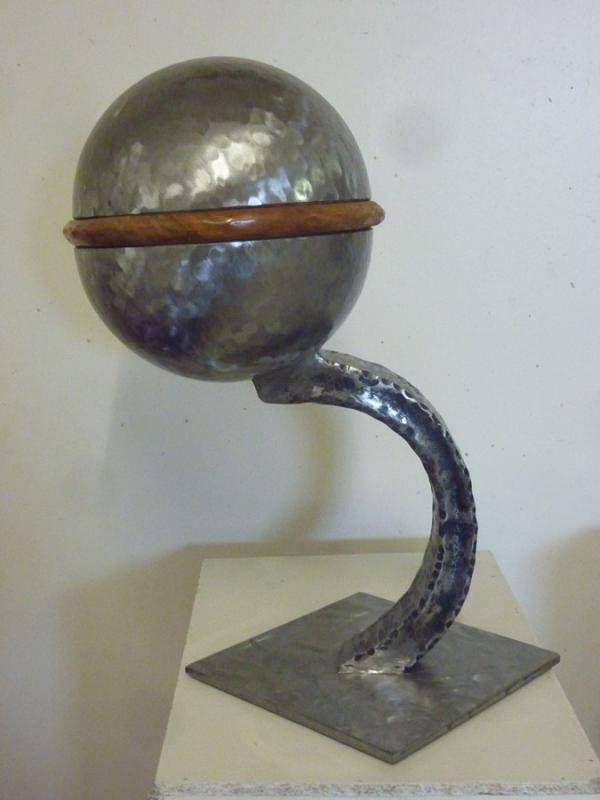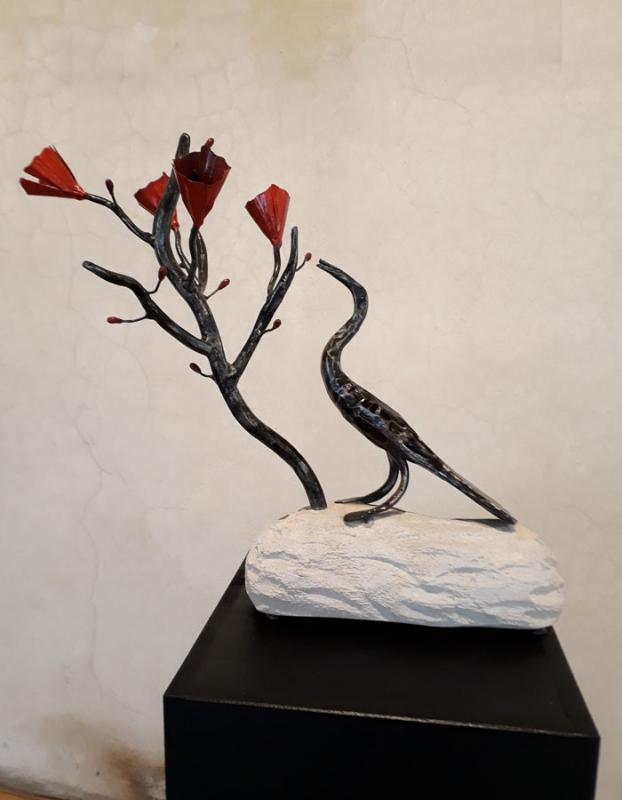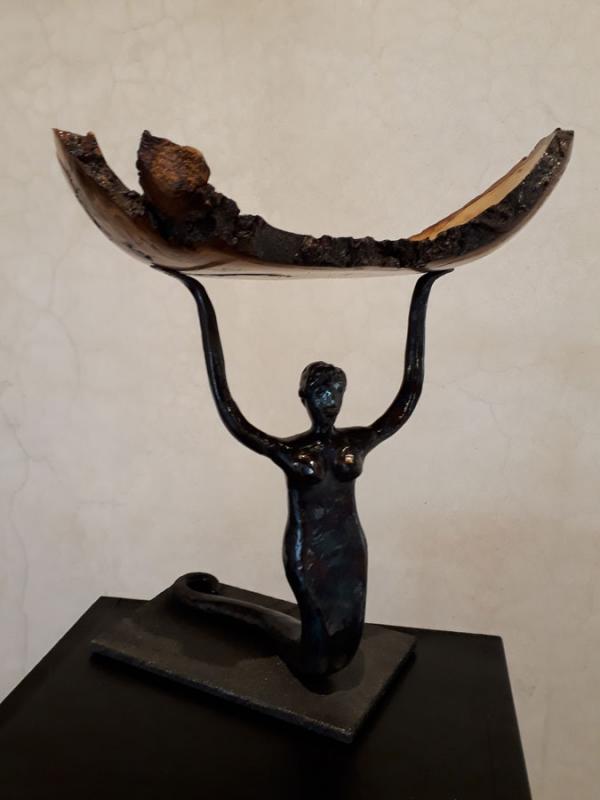 DISCOVER ORIGINAL CREATIONS
Le loup de Bruyères-et-Montbérault
In 2017, the Axonais village of Bruyères-et-Montébrault wished to pay tribute to its inhabitants by drawing inspiration from a local legend, that of the "leups" (wolves) of Bruyères. To do this, the municipality called on Paolo Da Encarnação to create a 2.50 m high metal sculpture of a Wolf. This sculpture, inaugurated on 7 July of the same year, overlooks the roundabout at the exit of the city towards Laon.
To learn more about the legend of the "leups" of Bruyères, go to the own's website or on the following page.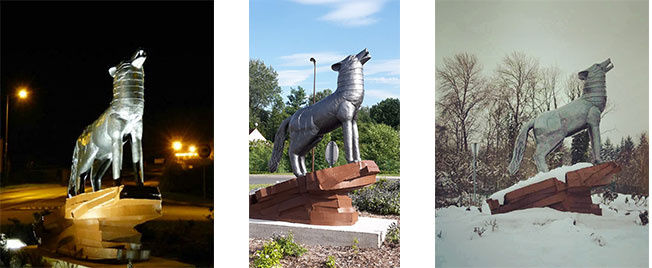 Sculptures for historical monuments
The Fer'Bois company also produces custom-made sculptures for historical monuments (listed buildings, war memorials, places of worship, etc.). Here, for example, is a sculpture made for the war memorial of the town of Mayot in the Aisne (02) representing a war cross surrounded by two French flags. This came to replace the old statue of a soldier which had become too fragile and therefore dangerous.